---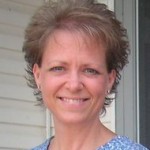 Hi! I'm glad you decided to visit my site and learn more about a raw vegan diet. I have been raw since January 2008. That's not very long but I have already gained wonderful benefits from eating raw, fresh and living foods and every day just keeps getting better! I started this blog to help you, my friends and family, who want to know all about "how raw works" after seeing the vast improvement in my life. Look around and see all the resources to help you jump in and gain your own enthusiasm about becoming raw, strong and fabulous. Have a Happy Day!  
---
Me Having Fun!!
Jana went

"Over the Edge"

31 floors for Special Olympics at the Sheraton, Waikiki, Hawaii.
To donate to Special Olympics

Click here!